The foundation, as a whole, is an effort to lend a hand to the nation's foundational incubation centers, which are government pre-primary, primary, and high schools. Joining hands with the state to adopt the maintenance and sustenance of these educational institutions, we ensure their development through a unique, tailor-made approach.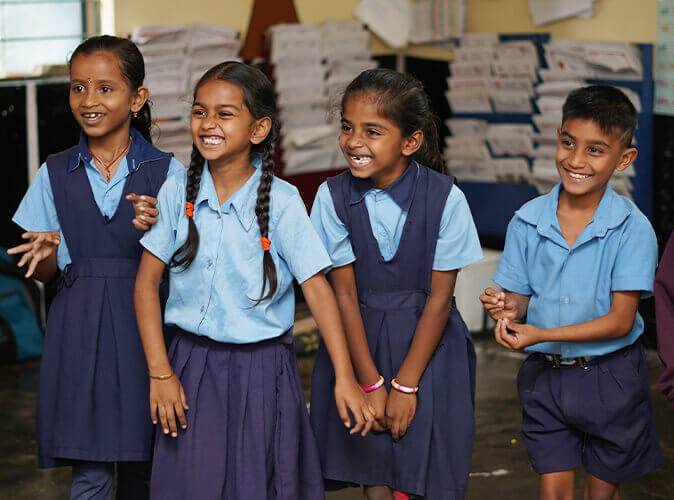 Quess Foundation is geared towards holistically improving the quality of education for all levels of society. To do this, we focus not only on the physical environment where learning is imparted but also on the way that the various stakeholders of the school interact with each other.
We, therefore, emphasize aspects like the classroom environment, learner health, and teacher development. For making sure our programs never stand still in their quest for upliftment, we also ensure stakeholder involvement and leverage the unique systems and practices of each state's Department of Education (DoE).
Quess Foundation approaches schools with complete awareness and acknowledgment of the differences that can arise even in a single-mile radius. Like every community and locale, each school too is unique in its organization, administration, and function. Our teams, hence, bring no preconceived notions along.
Every solution pitched and executed within the school grounds is customized to the specific context of that school. The foundation further ensures that all school authorities and stakeholders are involved in identifying the problems that plague a school, researching their solutions, and, ultimately, implementing the final plan of action.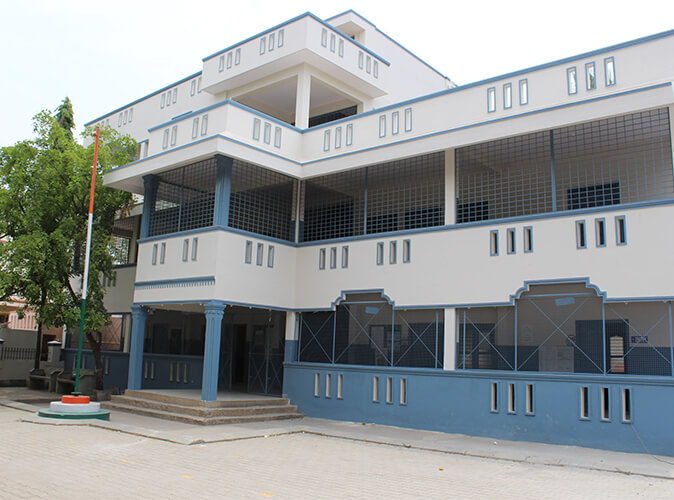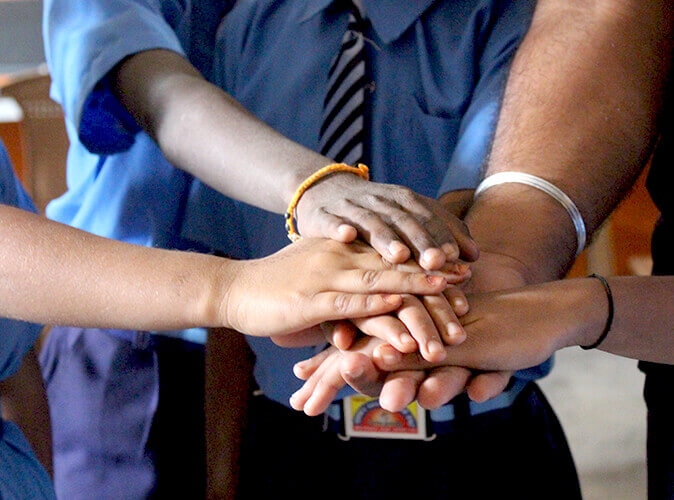 Collaboration and Networking
The reason why the scalability and sustainability of our solutions have continued to work, despite the many systemic hurdles that come across, is collaboration. It's the collaborations we have forged – with individuals, non-profit institutions, government organizations, as well as philanthropists and corporates – that help us push our programs to higher peaks.
Finding people and institutions who align with our vision and goals is, therefore, a way for us to gradually extend the boundaries of our mission. Ultimately, we seek to bolster the cause of health and education in the larger world with combined support from all concerned entities.
Small changes can have momentous outcomes, yes, but only when implemented mindfully and persistently. In our view, since there are no ready-made solutions for the unique problems of each school, there can be no quick fixes either.
The approach we follow, hence, locates the administrators of change close to the school. They are individual and organizational stakeholders who hold the power to drive change with an in-depth and internal knowledge of the adopted schools and can take forward the initiatives we lay the foundation for, maintaining the new practices and systems we instill.