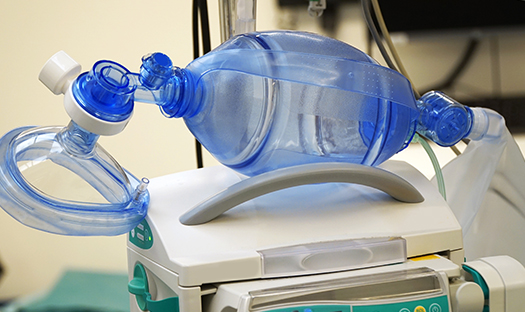 Donating Ventilators to Victoria Hospital
The COVID-19 pandemic had a profound impact on the world, causing widespread illness, death, and economic disruption. In India, the pandemic led to fear and panic, with overwhelmed hospitals, oxygen shortages, and a devastating loss of life.
Quess Foundation decided to contribute to and support the frontline workers in Bangalore. Our team reached Victoria Hospital in Bangalore with 2 Ventilators and medical equipment that would aid Covid patients. We were overwhelmed by the gratitude extended by the hospital staff and management for this donation.
"No one is useless in this world who lightens the burdens of another."
― Charles Dickens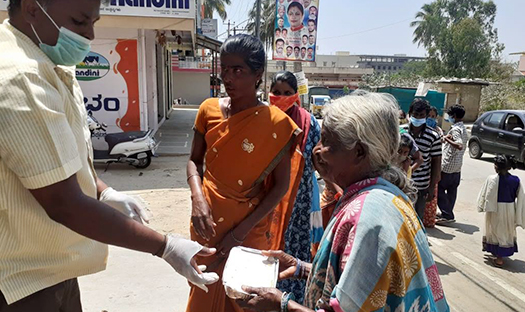 Distributing food to the labour colonies
Food is not only necessary for survival, but it can also bring people together and improve physical and emotional well-being. Whether we are involved in manual labour or mental labour, it provides the necessary nutrients and energy needed for our bodies to function properly and helps us carry out tasks efficiently.
When Bangalore Political Action Committee (B.PAC) and Chilume Social Service Society (CSSS) approached Quess Foundation to distribute cooked meals to labour colonies in Bangalore, we immediately jumped at the opportunity.
In under 30 days, Quess Foundation in association with B.PAC and CSSS distributed 80,000 meals to labourers across 14 locations in the city.
"If you can't feed a hundred people, then feed just one."
― Mother Teresa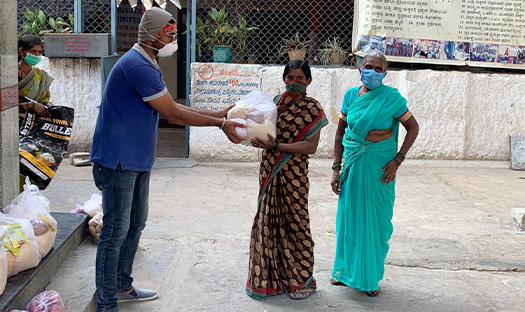 Distributing grocery kits
The parents of children who study in schools adopted by the Quess Foundation come from the marginalized sector of society. They are primarily daily wagers or labourers.
When the pandemic hit, daily wagers and labourers were the most affected by the extremities. To help the parents in their time of need, Quess Foundation distributed 1500 grocery kits containing essentials.
"There could be no definition of a successful life that does not include service to others."
― George H.W. Bush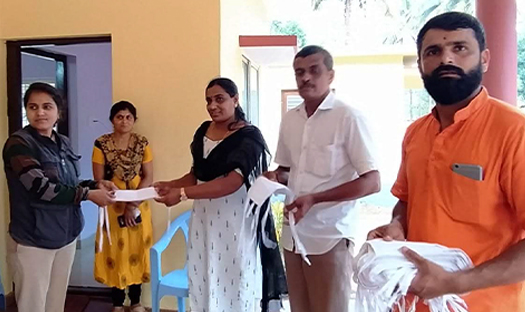 Distributing 10,000 face masks to Grade-10 students
Grade-10 board exams hold significant importance for Indian students as they determine their eligibility for higher education and future career opportunities. These exams are also seen as a measure of a student's academic abilities and overall potential.
The first wave of the pandemic hit India in 2020, and the country went into a strict lockdown. Schools, colleges, and universities had to operate at the bare minimum capacity or completely shut down in highly contaminated areas.
The team of Quess Foundation received a call from one of the adopted schools asking for support in procuring masks and sanitizers for 7000 Grade-10 students. We sprung to action and distributed 10,000 hand-stitched face masks and sanitizers to all 7000 students.
"When educating the minds of the youth, we must not forget to educate their hearts"
― Dalai Lama